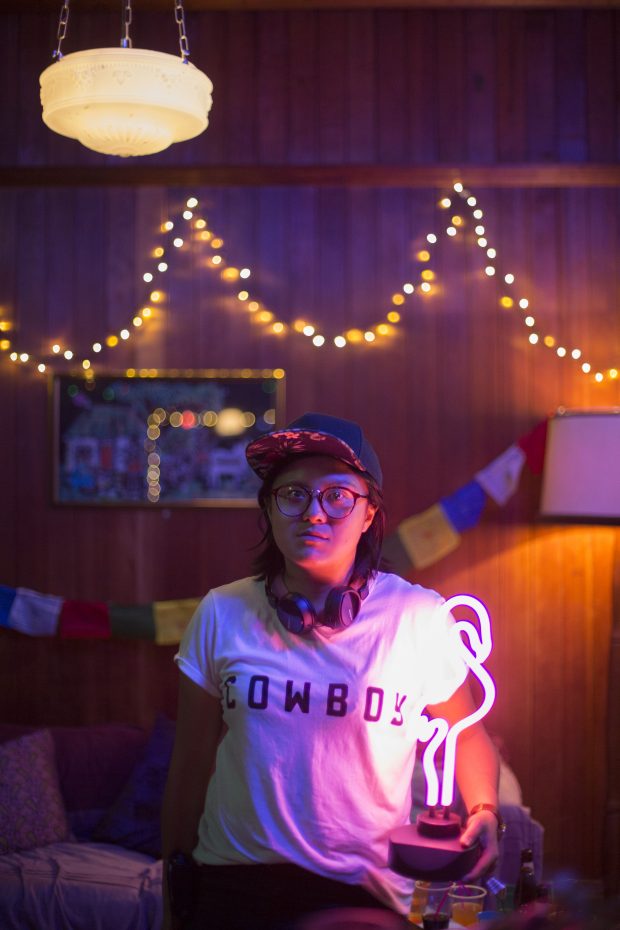 As a small child in the concrete jungle of Taiwan, Corrie grew up wanting to be an astronaut. Once she hit puberty, she quickly realised she was actually more interested in the drama of inter-galactic space wars.
Now, a little older, Corrie is an exciting award-winning filmmaker whose diverse body of work has screened extensively at academy-accredited film festivals around the world, as well as an alumni of Berlinale Talents.
Most recently, she directed and executive produced Homecoming Queens, the first SBS On Demand Original series. She also directed the final two episodes of Sisters for Channel Ten, as well as Mustangs FC for ABC ME. She is co-writing her first feature film Empty Empire, set in the famed "ghost cities" of China, with the support of Screen Australia and Film Victoria. She is also an active member of the Screen Australia Gender Matters Taskforce, continuing her advocacy for equality and inclusion in the screen industry. In 2018, she was presented with the Film Victoria's Greg Tepper award in recognition for outstanding achievement in Directing.
Her work ranges from comedy to drama, fiction to documentary. A graduate of the VCA school of Film & TV, she is an Australian Academy Award nominee, Australian Director's Guild award winner, and a multi-awardee of Screen Australia's talent escalator grants. To foster her love affair with television, she has shadowed directors on the Emmy-award winning Nowhere Boys, AACTA-award winning Peter Allen, and more recently on the groundbreaking final season of The Leftovers to Mimi Leder and Nicole Kassell.
In 2016 she travelled to one of the famed "ghost cities" of China to co-write her first feature with Penelope Chai with the support of Screen Australia. She also finished Reg Makes Contact – a short sci-fi drama funded by Screen Australia, which was nominated for an Australian Academy Award for Best Short Fiction. It was nominated for Best Direction in a Short Film at the 2016 ADG award.
Corrie is naturally drawn to stories that explore the themes of identity and belonging. Perhaps it's something to do with her intercontinental background. She's still trying to figure it out.
Corrie is represented by RGM Artist group.