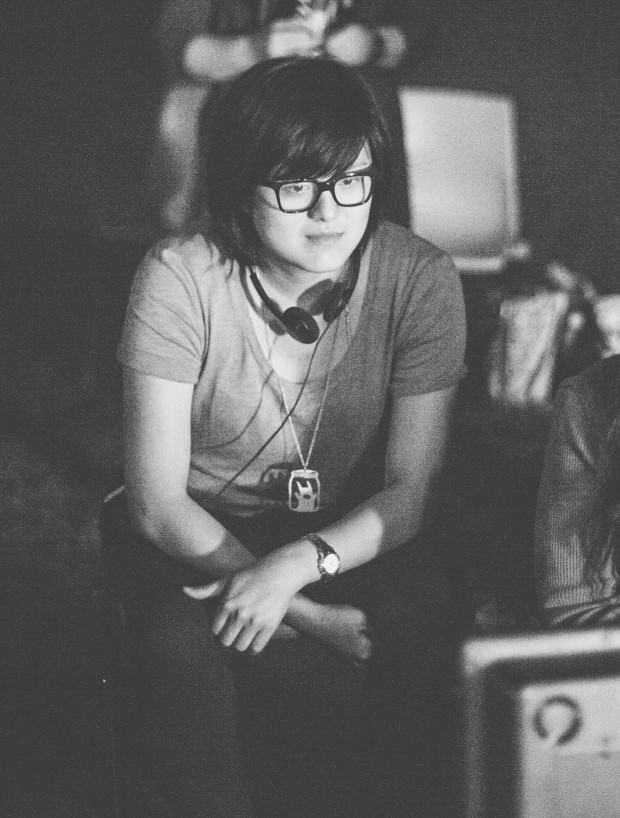 As a small child in the concrete jungle of Taiwan, Corrie grew up wanting to be an astronaut. Once she hit puberty, she quickly realised that she was actually more interested in the drama of inter-galactic space wars.
Now, a little older, Corrie is an exciting AACTA-nominated, ADG award-winning filmmaker whose work have screened all around the world. Upon graduating from the VCA School of Film & Television in 2010, her student films have won numerous awards, garnered her first Australian Director's Guild nomination for Best student director (WONDER BOY) and came runner up in the QANTAS SOYA film awards. Consequently Corrie was invited to participate in directing talent labs as part of Melbourne International Film Festival (Accelerator), and Munich Film Festival (Film Schools).
Immediately, Corrie was the recipient of the low budget Screen Australia Raw Nerve fund where she made the short comedy Bruce Lee Played Badminton Too. This was nominated for Best Short Fiction ATOM award and made its Australian TV premiere on SBS in 2013.
She followed this with her first documentary in Suicide and Me – a 1/2 hour documentary commissioned by the ABC – for which she won her first ADG award (2014 Best direction in a documentary stand-alone). On the night it was broadcast, it trended across Australia and a clip from the documentary went viral internationally.
2014 saw Corrie invited to Berlinale Talents (as part of the Berlin Film Festival) where she received mentoring from internationally acclaimed filmmakers such as James Schamus, Michel Gondry, and Christopher Doyle. She also completed a funded director's attachment with Matchbox Pictures on the Emmy-award winning ABC show Nowhere Boys. At the same time she was cutting her screenwriting teeth as a intern writer on a variety of TV shows such as The Family Law, Glitch, Maximum Choppage and Secret City.
She continued her TV love affair in 2015 with a director's attachment on the hit Channel 7 mini-series Peter Allen: Not the Boy Next Door, alongside the AACTA-award winning Shawn Seet (THE CODE), funded by the Screen Australia's Talent Escalator Program. She also finished Reg Makes Contact – a short sci-fi drama funded by Screen Australia as part of the prestigious Hot Shots program, which was nominated for an AACTA Award for Best Short Fiction. It was also nominated for Best Direction in a short film at the 2016 ADG award – Corrie's third nomination since 2012.
2016 sees her selected for the highly competitive Film Victoria Catapult Feature Screenwriter's program – one of only ten writers picked. She then travelled to China to co-write her first feature with Penelope Chai with the support of Screen Australia. Through Film Victoria's Key Talent grant, she was able to shadow director Nicole Kassell (The Americans, Better Call Saul) on the final season of HBO'S The Leftovers.
Currently she is finishing the pilot episode of an SBS webseries created by frequent collaborator Michelle Law, as well as direct a block on a new ABC ME teen soccer show, Mustangs FC.
Corrie is naturally drawn to stories that explore the themes of identity and belonging. Perhaps it's something to do with her intercontinental background. She's still trying to figure it out.
Corrie is represented by RGM Artist group.