April 2018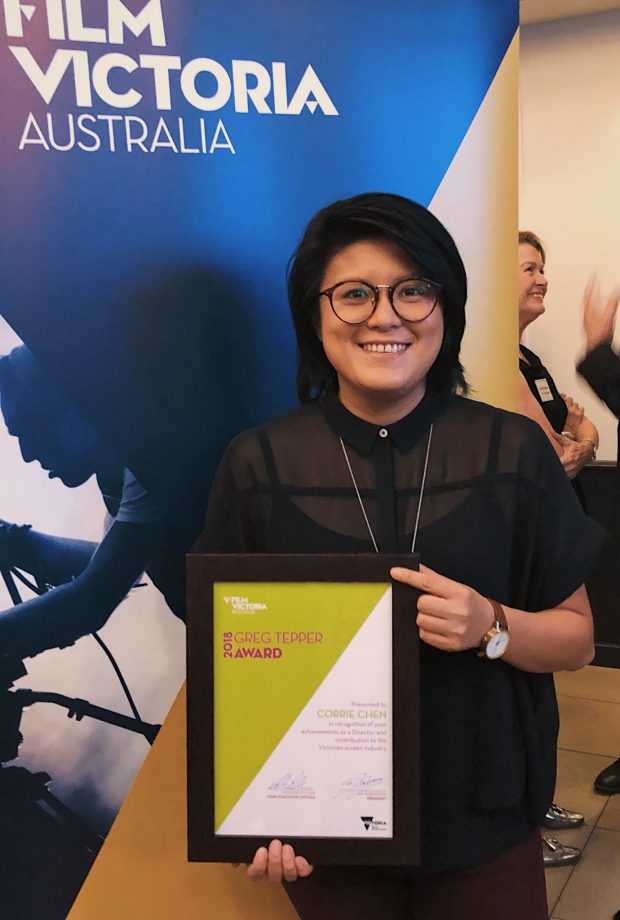 February 2018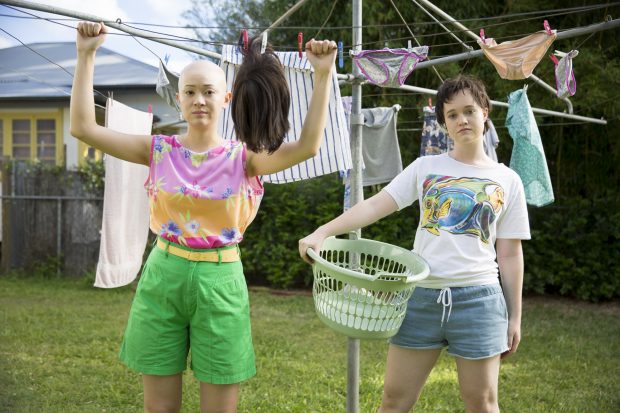 It's been an INSANE few months trying to shoot and finish Homecoming Queens. Very pleased to say we have and can't wait to finally release it to the world. We'll announce SBS release dates very soon…
October 2017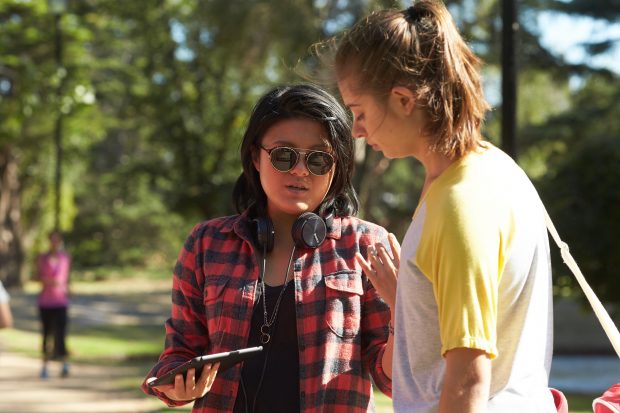 SISTERS premieres on Channel Ten October 25th at 8.30pm! I directed the final two episodes of the season.
September 2017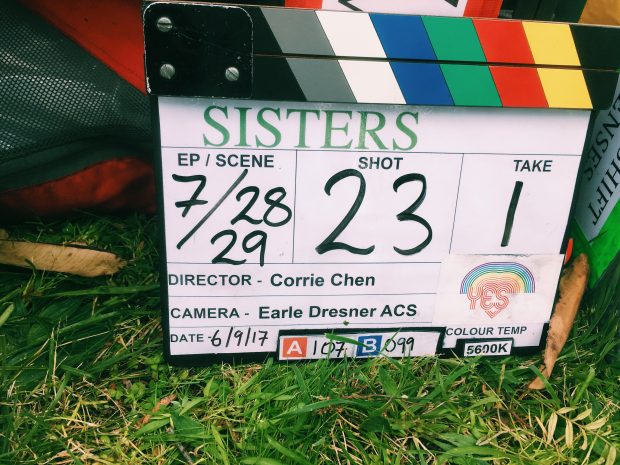 I recently wrapped on the new Channel Ten drama SISTERS. Wonderful cast and crew – it starts screening in late October. I directed the final two episodes of the season…be sure to check it out!
MUSTANGS FC premieres at 5pm on the 11th of October on ABCME! It will kick off ABC's International Day of the Girl.
August 2017
June 2017
March 2017
February 2017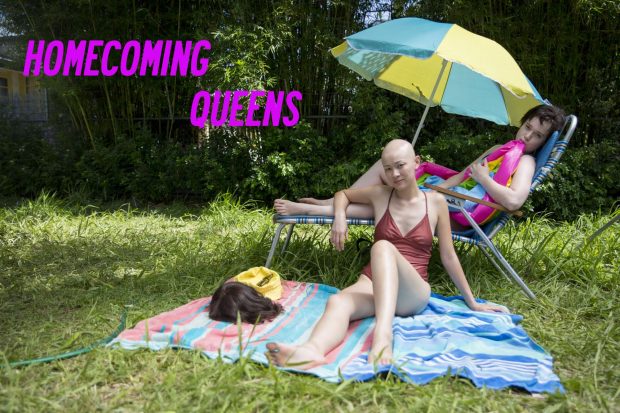 Please to finally announce a new project I've been working on – directing a comedy drama online series for SBS. HOMECOMING QUEENS is co-created by Michelle Law and Chloe Reeson, it's a semi-autobiographical series about two friends in their mid twenties dealing with chronic illness and youth. Thanks Screen Australia! You can read more about it here.
I've start pre-production on MUSTANGS FC, directing three episodes on a new Matchbox Pictures show for ABC ME about a group of misfits who start their clubs first girl's soccer team.
January 2017
This year is off with a bang! Just wrapped on the pilot ep of the secret SBS comedy webseries I'm making with Michelle Law. Hope to make some announcements soon!
I chat to IF Magazine about my attachment experience on HBO's The Leftovers.
December 2016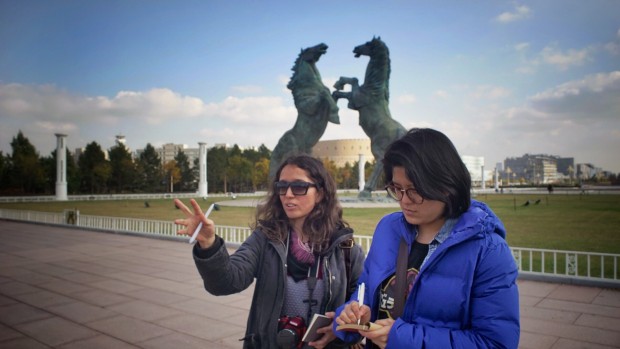 What a crazy few months! I travelled to Ordos, China to start writing my feature screenplay with co-writer Penelope Chai. Ordos is one of the original "ghost cities" of China and it was genuinely once of the most amazing cities I've ever been to. Now the hard work starts and we're knee deep in our first draft at the moment.
TINSELTOWN is making its NSW premiere at Flickerfest! Check it out in early January if you are around the beautiful beaches of Bondi. Tickets on sale now. Here I am chatting about the film to Screen NSW.
WOMEN OF LETTERS featuring my piece "To the moment I wish I could take back" is on sale at all good bookstores now!
August 2016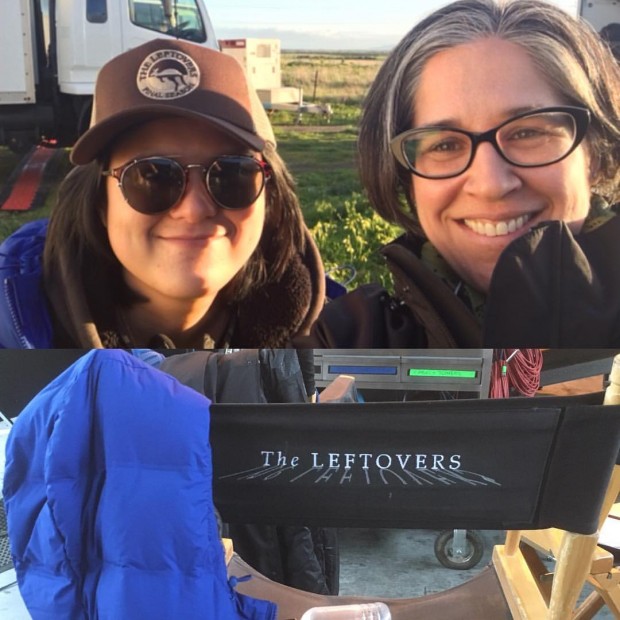 With the support of Film Victoria, I had the immense privilege of being selected to shadow Nicole Kassel(The Killing, The Americans, Better Call Saul) on her episode of THE LEFTOVERS. Not only is this genuinely one of my favourite shows on television, I was able to learn from truly world-class storytellers at the very top of their game. A mega thanks to Nicole, Mimi Leder, and everyone on the production for having me!
July 2016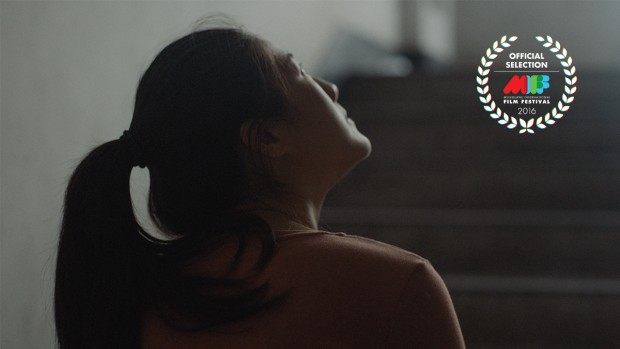 Absolutely STOKED to reveal that I've gotten development funding through GENDER MATTERS for what I hope to be my 1st feature film. I will be going to China to co-write with Penelope Chai a feature called ARRIVALS. You can read more about it here and here. Many thanks to Screen Australia for taking the initiative and a first step towards making a difference!
TINSELTOWN, a guerrilla short film I shot in China towards the end of last year, will be making its world premiere at MIFF! Very excited to be back at one of my favourite festivals, you can buy tickets here.
I'm speaking on an incredible panel towards the end of July as part of the SCREEN WOMEN SERIES: DIVERSITY IN ACTION. Alongside esteemed guests such as Melissa Silverstein from Women and Hollywood, and Debbie Lee (head of development at Matchbox Pictures). It's free! Get your tickets here.
May 2016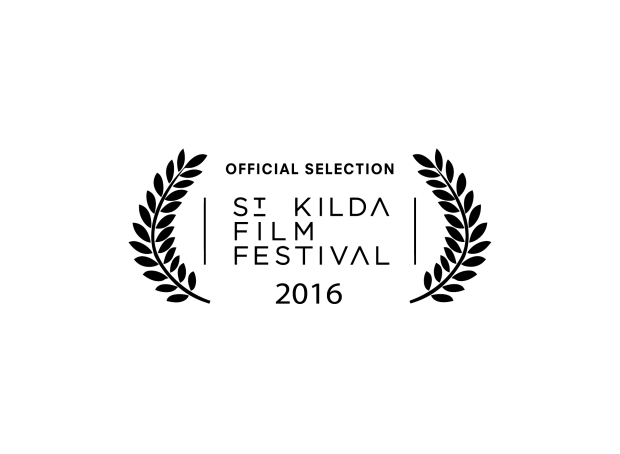 April 2016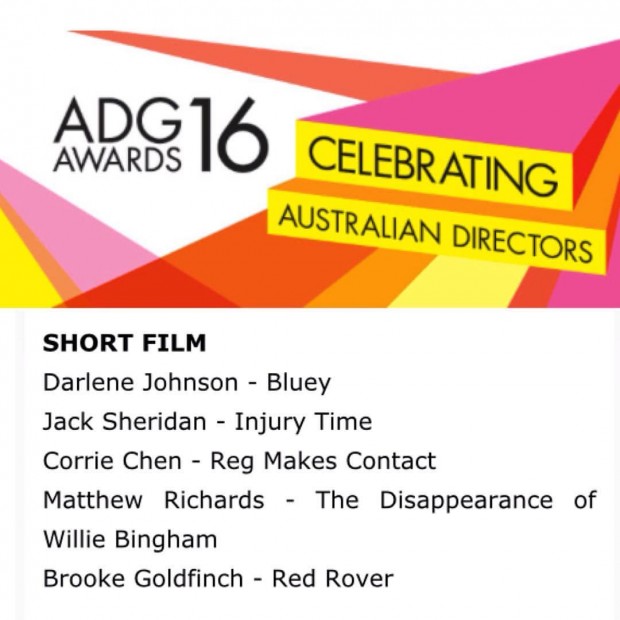 Super duper stoked to be nominated for my third ADG award, this time to Best Direction in a Short Film for REG MAKES CONTACT. It was an incredibly tough project so this nomination is incredibly satisfying. Congrats to all my fellow nominees.
I'm speaking at the Homecooked Comics Festival at the end of April, on a panel alongside fantastic artists as we discuss the merits of collaboration. Tickets are free!
A great article into the reasons why REG MAKES CONTACT was selected as the winner of Best Cinematography at the recent Flickerfest.
January 2016
Hello again! We start the new year with some very humbling news! I was named as one of the top 10 "emerging talents" to watch, alongside some incredible storytellers that are at the top of their game. Here's to a big 2016!
It was a hectic end of 2015, including the privilege of attending the AACTA awards and the Screen Producers Awards with REG MAKES CONTACT. It recently picked up the Flickerfest Award for Best Cinematography in an Australian Short Film. Congrats to the brilliant Michael Latham!
I was also invited to be part of the Gender Taskforce arranged by Screen Australia as part of their Gender Matters Initiative. A incredible honour! Read more about Gender Matters here.
September 2015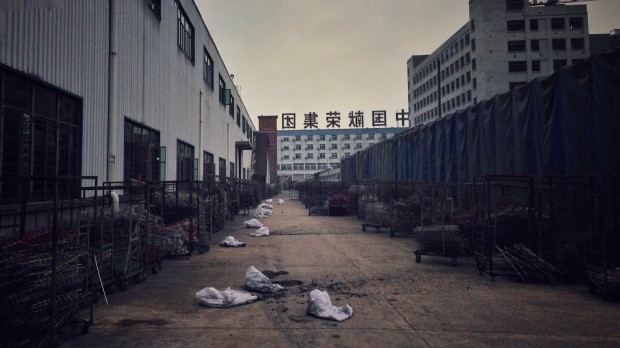 July 2015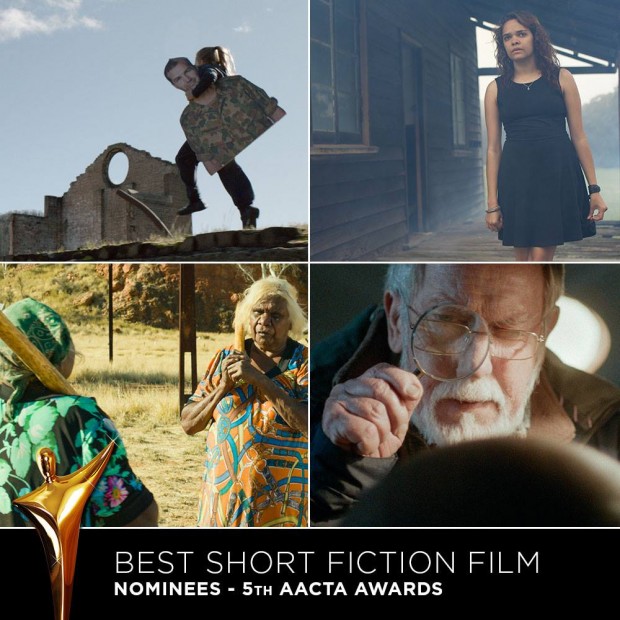 Um, and then this just happened.
!!!!!!!!
*Still screaming*
*Smokes cigars*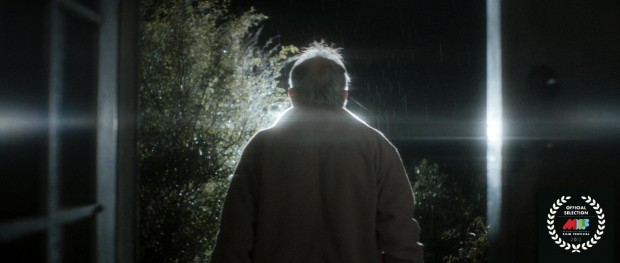 June 2015 
BLOOMERS IS LIVE ON LINE!!!! On its first day of release it was chosen as a Vimeo Staff Pick and has almost hit 60k+ views in under a week. Spread the word!
I've been invited to speak at Women of Letters in Melbourne! The theme is "A letter to the moment I wish I could take back", tickets are available here.
Years after production, BRUCE LEE PLAYED BADMINTON TOO is still finding an audience online. Here's a lovely review I found.
May 2015
April 2015
Here's a small mention of my attachment to Shawn Seet as part of the Talent Escalator Program. Many thanks again to the incredible support of Screen Australia!
BRUCE LEE PLAYED BADMINTON TOO makes a return to the big screen in May at Westside Shorts.
March 2015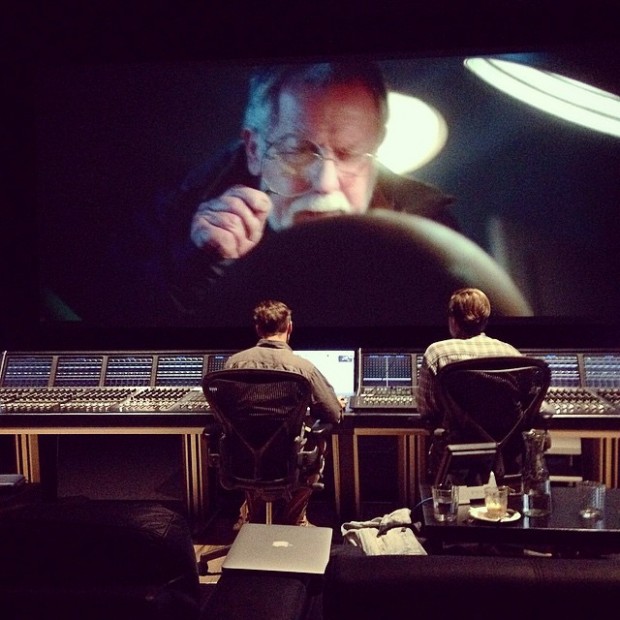 REG MAKES CONTACT is finished hooray! It was mixed at the wonderful Soundfirm Melbourne. It now begins its festival journey and announcements will be made in the coming months where you'll be able to catch this film.
BLOOMERS will be screening at ACMI every Saturday throughout the Melbourne Comedy Festival with a bunch of other hilarious shorts. Book your tickets here.
Vote for BRUCE LEE PLAYED BADMINTON TOO as your fav short as part of the Perth Fringe Festival.
January 2015
Happy new year! Corrie starts the new year with a very exciting 4-month director's attachment on Peter Allen: Not the Boy Next Door with Shawn Seet and Shine Australia, with thanks to Screen Australia's Talent Escalator Program. Keep an eye out for it on Channel 7 late 2015.
Some lovely teenagers in Europe made this fan-reimagined opening sequence to BRUCE LEE PLAYED BADMINTON TOO. http://youtu.be/jjolJuMVxLo
MAXIMUM CHOPPAGE will screen on the 24th of Feb on ABC2. Corrie was an intern writer on this way back when she was a baby. Check out the awesome trailer.
November 2014
October 2014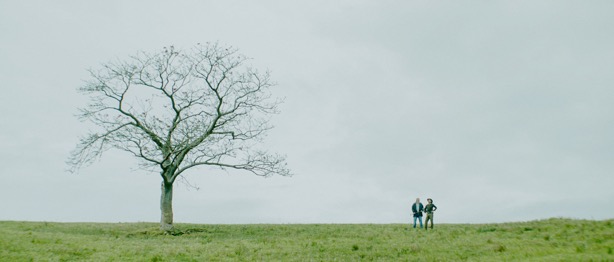 SUICIDE AND ME screens again as part of ABC's "Mental As" initiative, during National Mental Health Week. Monday 6th October, 9.30pm ABC2.
REG MAKES CONTACT heads into post-production! Here are some absolutely beautiful behind the scenes stills by Kate Disher-Quill. Above is a sneak still from the film.
September 2014
An updated showreel, featuring a couple of clips from BLOOMERS. Check it out!
August 2014
July 2014
June 2014
May 2014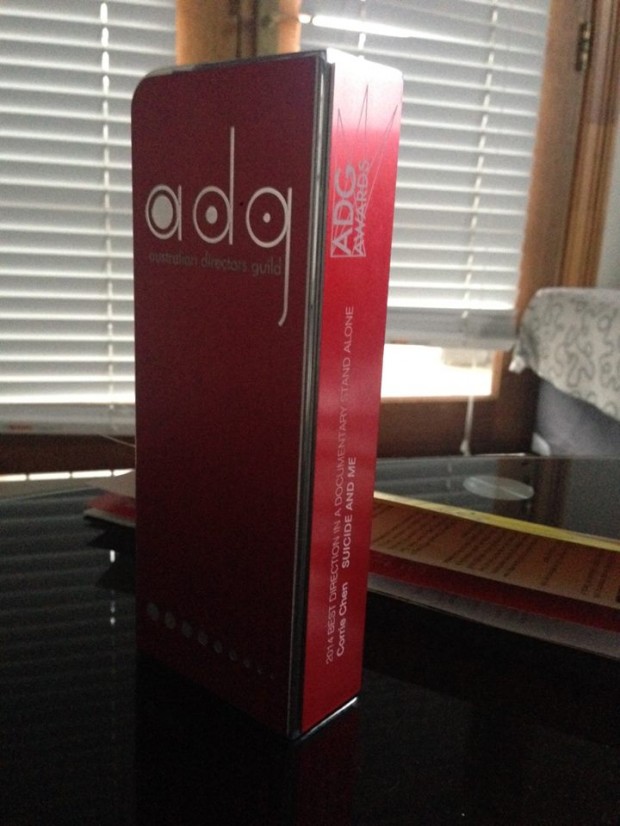 April 2014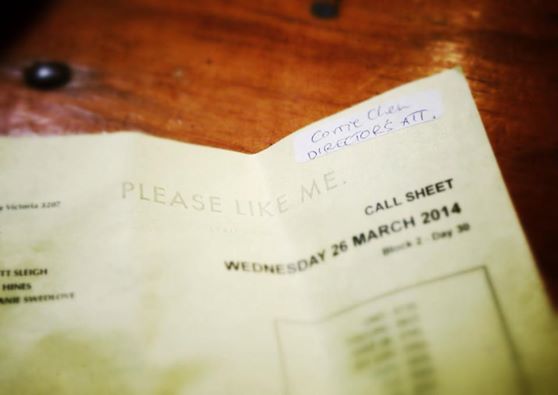 Corrie was lucky enough to undeRtake a Director's Attachment to Matthew Saville on Season 2 of PLEASE LIKE ME.
WONDER BOY and HAPPY COUNTRY is part of a special screening at the Young Chinese Festival in NSW.
AMAZING NEWS! Corrie has been nominated for her second Australian Director's Guild award (ADG) for SUICIDE AND ME in the Documentary (stand-alone) category. Awards will be presented early May, fingers crossed! Check out the other wonderful nominees.
SUICIDE AND ME has also been selected for INPUT – one of only two ABC programs to be invited. INPUT is the world's largest PBS TV conference and will take place in Helsinki in May.
March 2014
BLOOMERS is screening at World of Women Film Festival in Sydney this month!
BRUCE LEE PLAYED BADMINTON TOO screens at the Salon IKSV, a historical building at the heart of Istanbul as part of Fil'm Hafizasi, on the 28th of March.
SUICIDE AND ME was mentioned and played at AIDC in Phil Craig's address on the future of documentaries at the ABC.
February 2014
Corrie is one of a small handful of Australian to be invited to Berlinale Talents as part of the 64th Berlin Film Festival. Picked from over 4500 applicants, this is a prestigious program for emerging filmmakers around the world. Mentoring speakers include James Schamus, Michel Gondry, and Greta Gerwig.
January 2014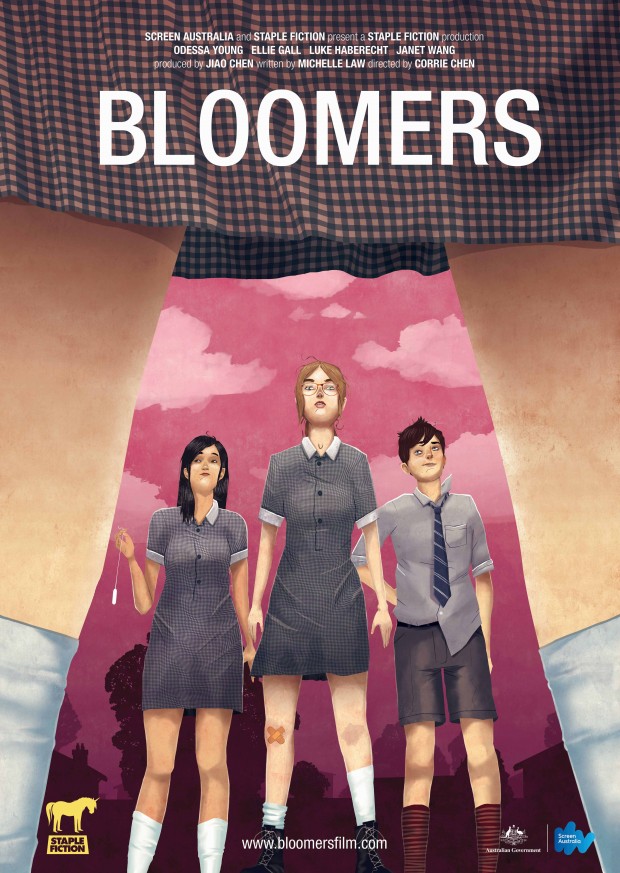 Happy new year! Check out the beautiful poster of BLOOMERS above. Kicking it off with a bang with the Australian premiere of at Flickerfest! This is Corrie's fourth short film to have played at this academy-accredited film festival. Buy your tickets online.
Isn't the internet a weird and wonderful place? Here is some amazing fan art of BLOOMERS
Two of Corrie's short films – BRUCE LEE PLAYED BADMINTON TOO & WONDER BOY – will be played at the Big Screen in Fed Square (Melbourne) on 31st Jan as part of the Chinese New Year celebrations. It's free!
BRUCE LEE PLAYED BADMINTON TOO was the featured short film on Short of the Week! It has also been featured on numerous other sites after an enormously successful online launch – please check the film page fore more information.
New project alert!!! REG MAKES CONTACT will be Corrie's next film, a short science fiction developed and funded through Screen Australia's Hot Shots program. How exciting!
December 2013 http://www.youtube.com/watch?v=6bGL3QwjNXE
The first promo for SUICIDE AND ME (formerly Keep Me Safe Tonight) is above! Wednesday 4th December, 9.30pm ABC2. Catch it on iView if you miss it. Here's a lovely review from Sydney Morning Herald. Check out the page for extra clips and reviews. It received extraordinary amount of chatter on social media when it screened – trending across the nation on twitter and worldwide on Reddit.
The Huffington Post wrote about SUICIDE AND ME! Check it out.
BRUCE LEE PLAYED BADMINTON TOO is screening on the opening night of Made In Melbourne Film Festival, at the beautiful Capitol theatre.
Corrie will be speaking at an Open Channel event – "What's Next"- Monday 16th December, 12.30pm at their Docklands office.
Peril Magazine wrote about the Emily Needs Stem Cells campaign and ZERO TO HERO.
WONDER BOY will be screening with a collection of other shorts, in Yarra Park on New Year's Eve in Melbourne, prior to the family friendly fireworks at 9.30pm.
November 2013 http://youtu.be/RLGWpwYO6mA
Check out the season trailer for this year's Opening Shot!
BRUCE LEE PLAYED BADMINTON TOO travels all around Australia with Access All Areas Film Festival.
Missed HAPPY COUNTRY? It's having a special screening at the Enfield Aquatic Centre with MADAGASCAR 3: Europe's Most Wanted.
Corrie has been selected to direct a live read of the screenplay 'Out of Nowhere' by Matthew Barker as part of the AWG/ADG ScreenPlay initiative. It was the inaugural winner of the Australian Writers' Guild, 'What's Love Got To Do With It?' Screenwriting Competition. Come along!
October 2013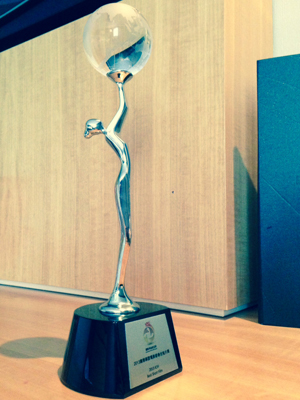 Winner! WONDER BOY was awarded 'Best Short Film' by the International Chinese Film Festival. Look at that beautiful trophy!
BRUCE LEE PLAYED BADMINTON TOO is making its Australian broadcast TV debut! Screening on SBS2 on October 12th at 11.30pm, and SBS ONE on October 14th. Check your guide for details. Missed it? It's available for free for a limited time on SBS catch up.
HAPPY COUNTRY and WONDER BOY are making a return to cinemas! Both shorts are screening at the Event Cinemas, George st Sydney on 13th October 6.30pm, and 15ht October 6.30pm respectively. Many thanks to the International Chinese Film Festival.
KEEP ME SAFE TONIGHT is completely finished! Australian broadcast date is officially 9.30pm, Wednesday 4th December on ABC2. Keep an eye out for it.
September 2013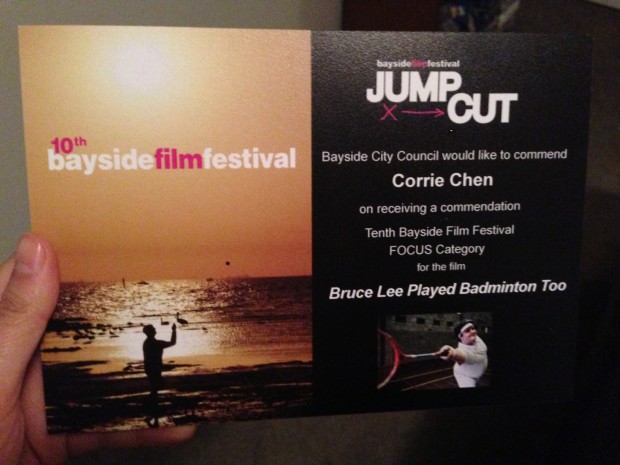 BRUCE LEE PLAYED BADMINTON TOO has been awarded a special commendation by the Bayside Film Festival! It is also screening this month at Canberra Short Film Festival! First time in the nation's capital.
KEEP ME SAFE TONIGHT has picture locked! Just a couple more weeks til full completion, and it is slated to be screened on ABC2 sometime in November. Stay tuned for exact screening time.
August 2013
Corrie is speaking on a public panel titled "FRESH MEAT: WELL DONE" with Richard Lowenstein and Rhys Graham for RMIT University's Media degree, on the art and realities of filmmaking. It's free!
BRUCE LEE PLAYED BADMINTON TOO is screening this month at the Sydney Opera House for Little Big Shots Film Festival, as well as Bayside Film Festival. Check out the links for details.
BLOOMERS  is completed. HOORAY! We'll be having cast/crew/supporters screenings in Melbourne and Sydney soon.
July 2013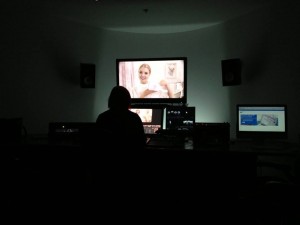 BLOOMERS is picture locked and the finish line is in sight! We are heading into an intensive sound design period and the film will be completed start of August.
BRUCE LEE PLAYED BADMINTON TOO is screening at the Heart of Gold International Film Festival this month! Make sure you book your tickets.
Corrie is embarking on a short film project ZERO TO HERO with Lawrence Leung to try and raise awareness for the Emily Needs Stem Cells campaign. It will be a 2 minute kung fu comedy to be shot in September!
June 2013
Extremely proud and excited to announce that BLOOMERS is the latest recipient of Screen Australia's $40,000 Short Film Completion Fund! This will allow the team to complete the film at the highest post-production standard. Read more about it here.
BRUCE LEE PLAYED BADMINTON TOO will be screening this month as part of Little Big Shots Film Festival in Melbourne, ACMI, as well as Moviemiento Film Festival in Berlin. Check out the link for details!
Corrie has been invited by Pozible to be a guest speaker at their upcoming Pozible Melbourne Workshop on June 27th. It's free, but book your tickets!
May 2013
WONDER BOY is screening as part of the Los Angeles Asian Pacific Film Festival this month at the wonderful DGA theatre. Check out the link for details.
A big congrats to good friend and frequent DOP collaborator Michael Latham on the short film he shot TAU SERU being accepted to Cannes Film Festival Critic's week. Michael shot WONDER BOY, and also a fun video for BLOOMERS.
Principal photography wraps on KEEP ME SAFE TONIGHT, with a few extra shot days scattered over the next month still to come.
Interfilm Berlin named BRUCE LEE PLAYED BADMINTON TOO as their short of the week! Check out their wonderfully written synopsis.
BLOOMERS is well into the rough cut, with a couple of public rough cut screenings scheduled over May in both Melbourne and Sydney. They will be announced here as they are scheduled.
April 2013
Starting April off with the great news that HAPPY COUNTRY, a massive 5 years after completion, was awarded the Panel's Choice Award at the Greater Dandenong Film Festival!
Production kicks off on KEEP ME SAFE TONIGHT. Over the next month they'll be shooting around Sydney, Noosa, and Hervey Bay.
March 2013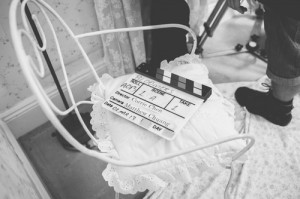 Photo by Kate Disher-Quill
BLOOMERS is wrapped! It was a gloriously fun shoot – here are some fabulous sneak peeks from on set photographer Kate Disher-Quill. And now, straight into the dark dungeons of the edit suite!
Pre-production started on KEEP ME SAFE TONIGHT, and a big thank you to those who helped spread the word of this documentary, as well as those who pledged to the pozible campaign.
BRUCE LEE PLAYED BADMINTON TOO was awarded a 'Highly Commended' Best Australian Short (comedy) at the World of Women Film Festival!
The Inner West Courier interviewed Corrie about the longevity of HAPPY COUNTRY and growing up Asian in Australia.
February 2013 http://youtu.be/T3O_u8W_y9s
Production started on Bloomers! Check out the video above for a behind the scenes peek.
Corrie was featured in a Q & A  about KEEP ME SAFE TONIGHT with Seen and Heard – a blog celebrating exciting female filmmakers.
Lip Magazine interviewed Corrie (and producer Jiao Chen) about their involvement in KEEP ME SAFE TONIGHT.
BRUCE LEE PLAYED BADMINTON TOO is opening for Bernardo Bertolucci's new film at the BUFF Film Festival, Sweden in March!
BRUCE LEE PLAYED BADMINTON TOO has been selected to play Opening Night at the World of Women Film Festival in Sydney.
January 2013